OUTCRY magazine
LARA PUBLICATIONS, ST. LOUIS, MISSOURI. 800-599-7313
SCROLL DOWN FOR MORE BOOKS
An invitation to get rich!
Visit My Friends Dr. J. Lant, Mr. George Kosch and Mrs. Susan Kosch at www.worldprofit.com
They will show you how to market your web site and get very rich. What are you waiting for? Give Kosch a call at 403-425-2466 and Lant at 617-547-6372 Fax 617-547-0061.
Even if you don't have a web site, they can create one for you at a very cost effective rate. Getting inside their mall is like having a shop in one of the largest malls in the nation.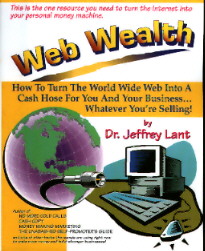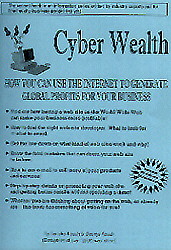 NEW BOOKS II
SECRETS OF GRAVITY AND MOTION by Henry H.Gwillim.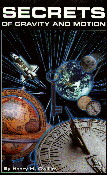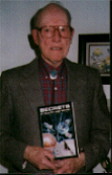 This is a very controversial book that presents a different Gravity Theory than Sir Isaac Newton or Albert Einstein. The author believes they were both wrong. Newton states that there is a "Gravity Pull" by earth (or some other objects) on an external body. Einstein gives the "Blanket Theory" of bodies being pushed down by "Warped Space." Henry Gwillim believes the earth or any other body emits "Gravity Rays from atoms. These "Gravity Rays" act on an external body's atoms and cause the external body to develop a force within it, towards the source of the "Gravity Rays." Published by Gwillim Co., 12202 S. Potomac St., Phoenix, Arizona 85044-2232, ISBN: 0-9653134-0-9, 124 pages, $12.95. For talkshow call 602-893-2250.
DEATH BY MEDIA by Tony Vercillo.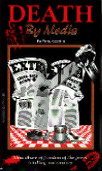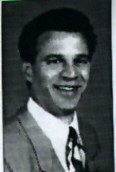 This is a compelling new book which ponders the question, "Has the continuing onslaught of media abuse contributed to the decline of personal values and abuse and the steadying corruption of the society." The book gives a fair assessment of how the media have packages important news events from the 19960's to the present. The author reveals how the media uses information to increase political bias and polarization of society. Published by Commonwealth Publications, 9764-45th Ave., Edmonton, Alberta, Canada T6E 5C5. Tel.800-491-7737, Fax: 403-432-9409. For talkshow: 888 TRY-IFMC. E.mail: TV756@aol.com, web site: www.ifmc.com. ISBN: 1-55197-219-0, 422 pages P.back $4.99 (US.), $6.99 Canada. Web site: www.commonwealthpub.com.
THE FACE ON MARS by Harold W.G. Allen.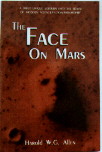 Few authors have attempted to present a serious philosophical work in the form of a novel. This book is primarily a science fiction mystery. The story focuses around man's initial journey to the planets Mars and the astounding discovery of the explorers. This is the authors endeavor to resolve a controversy as to whether the "Face" first discovered by Viking orbiter probe in 1976 - is an alien artifact merely a fluke of nature, an excursion is made to this enigmatic structure. Published by Perspective Books, P.O. Box 6123, Spring Hill, Florida 34611. Tel. 352-683-9412. ISBN: 0-9624555-2-0, 238 pages, $12.95 Discount 20% off
MY OPINIONS: INCEST AND ILLEGITIMACY by Alfred Jordan.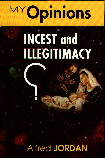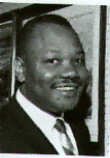 The author entertains himself and those who want to examine their faith in Christianity of the possibility that the birth of Jesus Christ Our Savior could have been a hoax. The Virgin Mary he claims might have been a victim of incest. He challenges the Bible, Jesus, and the definition of the word God. Published by Al-Jay Publishing, P.O. Box 411, Hope Mills, NC. 28348. ISBN: 0-9648652-2-X, 144 pages, $9.95. For talkshow: 800-390-2687.
OUTCRY News Page:Back to new books home page
E. mail OUTCRY: Outcry-lara@msn.com
New Books New Books IV
Home OUTCRY Home Page